Got Jesus?
We who dwell in the secret place of the most High shall abide under the shadow of the Almighty God.
We will say of You, Lord, 
You are our refuge and our fortress, our God, 
in you do we trust.  

Surely, You shall deliver us... 
We shall not be afraid...
Because we have made You, Lord... our habitation, 
THERE SHALL NO EVIL BEFALL US, NEITHER SHALL ANY PLAGUE COME NEAR OUR DWELLING.

For You have given Your angels charge over us to keep us in all our ways. 
Because we have set our love upon You, therefore will You deliver us. 
You have set us on high because we have known Your name. 
We will call upon You, and You will answer us...deliver us.. .honor us 
WITH LONG LIFE WILL YOU SATISFY US AND SHOW US YOUR SALVATION.
This Promise of God's protection is conditional upon a personal relationship with God. The problem is that in our conscience we know that we have failed in our relationship with God and done things, wrong things, against ourselves, others, and God that we could never hope to repair. We have gradually learned from failing to measure up to our own standards we have utterly failed to measure up to God's standards. Our conscious convicts us of this and we cannot hide our shame from ourselves, let alone God. For years we may have run from this inner voice, hoping that if we ignored our shame, it would go away. But we cannot hide from it, it is there reminding us through our guilt and anxiety. Slowly, in our emptiness, we have come to a place where we have no longer have any confidence in our own abilities and deeds to please God. We have learned from our repeated failures and come to accept that we are in great need help, of some kind of Redeemer to rescue us. We look for something or someone who can reconcile us with God, but alone and before God, we are without hope as we feel the emptiness of our spirit as it cries out grieving over our condition.
God is not unaware of our condition:
As it is written, There is none righteous, no, not one: There is none that understandeth, there is none that seeketh after God (Rom. 3:10-11).
God knows:
All are not righteous.
None understand.
None seek God.
So how is it that we may enter into fellowship and be reconciled with God?
There must be an enabler because God does not draw near we who are sinful, nor do we who are sinful draw near God. For God is holy and set apart from our sin. We know this from our past failures to draw near Him and that persistent inner voice which tells us it is so.
We know that from our own merits we will never be good enough to measure up to God's holy standard. We've come to understand that there must be a mediator between us and God. This is were the man Jesus--who is also God--comes into play. He alone places His hand upon the kingdoms of heaven and earth. He is our mediator and our advocate.
For there is one God, and one mediator between God and men, the man Christ Jesus (1Tim. 2:5).
Jesus Christ is the conduit between mankind and God. But how does man draw near to God so that we may know Him and have a personal relationship with Him?
You have a personal invitation from Jesus
"Behold, I stand at the door [of your heart], and knock: if any man hear my voice, and open the door, I will come in to him"
The reason that Jesus Christ wants to come into your life is because He loves you, and He wants you to love Him.
All you have to do to make Jesus your best friend and personal body guard is: confess with thy mouth the Lord Jesus, and... believe in thine heart that God hath raised him from the dead, thou shalt be saved (from anything and everything that is trying to steal, beat down, kill, and destroy your peace with God and His happiness and blessings in your life; Romans 10:9).
The peace you receive comes from understanding and believing that the Supreme Being, God Almighty Himself, has stooped down and humbled Himself as a man so that you may have a personal relationship with Him. This is the same God who said, "Greater love hath no man than this, that a man lay down his life for his friends" (John 15:13). The Lord God Almighty did this for you, He laid down His own life for you by walking among us as a man and dying in our place.
Would you like to encounter and experience a relationship with God? Would you like to be free from the guilt of your past and the anxiety of the future? Would you like to know what the meaning of your life is and to live it without fear or insecurity? If so,
1. To God, admit that you have wronged Him in your past asking for forgiveness through the blood shed on your behalf by the Son of God, Jesus Christ. God offers forgiveness and He will give it to you.

2. Be willing to turn or repent from known wrongs in your life and God will empower you to do so.

3. Believe that Jesus Christ died to atone for your wrongs, was buried, and rose from the dead (Romans 10:9-10)--because its a historical fact.

4. Through prayer to God (He will hear you and listen) invite Jesus into your life to become your personal Savior asking for His guidance in all things (Romans 10:13) and He will enter in and you will know it.
That's it, that is all you need to do to begin a relationship with God, to be reconciled with Him, to have forgiveness, and a clear conscience. There are no hoops you must jump through, no things you need to do first because right now is the time for your salvation. All you need to do is repent, ask for forgiveness, and believe in the work the Son of God, Jesus Christ, did for you on your behalf. You'll be forgiven, you're conscience clean.
Grace, we call it.
Jesus said, "Whosoever liveth and believeth in me shall never die. Believest thou this?" (John 11:26).
Jesus is the long awaited Messiah, the Christ, who was foretold would come and reconcile mankind with God from the foundations of time (Gen 3:15 cf. Gen. 1:3-4; John 1:1-5).
If understand your great need of encountering Jesus and knowing that you have been reconciled with Him through His Son, then pray to God. Talk to Him in your own words or pray with me:
"Lord Jesus who is in heaven, I am a sinner and ask for forgiveness. I thank you for dying for my sins and I need, I want, you to come into my life. I thank you for for the free gift of forgiveness that I accept only on the trust of your promise."
This is a promise you can bank on because Jesus has said,
Truly, truly, I say unto you, 
He that heareth my word, and believeth on him that sent me, 
hath everlasting life, and shall not come into condemnation; 
but is passed from death unto life.
Truly, Truly, I say unto you, 
The hour is coming, and now is, 
when the dead shall hear the voice of the Son of God: 
and they that hear shall live (John 5:24-25).
If you have just prayed to God repenting of your wrongs before Him and asking Him for forgiveness, asking Him into your life, then let me know about it. I will make sure that you get hooked up with other Christians in your area, because you are far from being alone and have a wonderful family I want to introduce you to that is waiting to meet you with open arms.
God bless you,
Eric Landstrom
Scripture references:
Psalm 91:1 He that dwelleth in the secret place of the most High shall abide under the shadow of the Almighty.
Luke 15:7 I say unto you, that likewise joy shall be in heaven over one sinner that repenteth, more than over ninety and nine just persons, which need no repentance.
Luke 15:10 Likewise, I say unto you, there is joy in the presence of the angels of God over one sinner that repenteth.
Acts 17:30 And the times of this ignorance God winked at; but now commandeth all men every where to repent:
Romans 3:10 As it is written, There is none righteous, no, not one:
Romans 3:23 For all have sinned, and come short of the glory of God;
Romans 6:23* For the wages of sin is death; but the gift of God is eternal life through Jesus Christ our Lord.
Romans 10:9 That if thou shalt confess with thy mouth the Lord Jesus, and shalt believe in thine heart that God hath raised him from the dead, thou shalt be saved.
Romans 10:10 For with the heart man believeth unto righteousness; and with the mouth confession is made unto salvation.
Romans 10:13 For whosoever shall call upon the name of the Lord shall be saved.
2 Corinthians 1:10 Who delivered us from so great a death, and doth deliver: in whom we trust that he will yet deliver us
Hebrews 7:25 Wherefore he is able also to save them to the uttermost that come unto God by him, seeing he ever liveth to make intercession for them.
Revelations 3:20 Behold, I stand at the door, and knock: if any man hear my voice, and open the door, I will come in to him, and will sup with him, and he with me.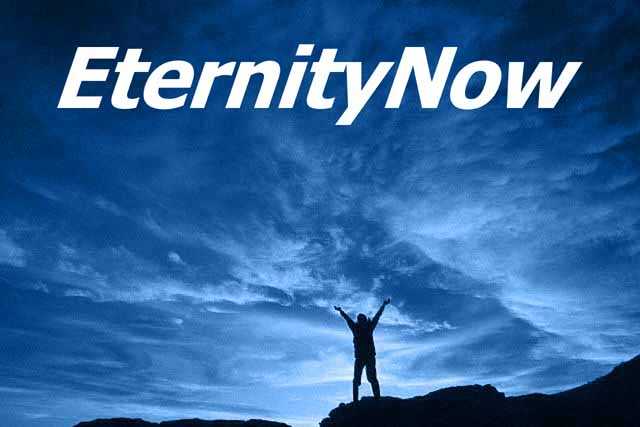 Return to the Protestant Apologetics and Theology page